Upcoming events
Understanding Exceeding Practice: Exploring the three exceeding themes
Tue., 7 May 2019 6:00 pm – 8:30 pm AEST
Community Meeting Rooms, Caulfield Park Pavillion
To achieve a rating of Exceeding National Quality Standards (NQS) for any standard, the following three Exceeding themes need to be demonstrated in service practice for that standard:
Theme 1: Practice is embedded in service operations
Theme 2: Practice is informed by critical reflection
Theme 3: Practice is shaped by meaningful engagement with families and/or the community
Catharine Hydon will explore the three Exceeding Themes and how together these themes describe the high-quality practice demonstrated and expected at the Exceeding NQS level for any standard and how the three themes aim to ensure transparent expectations of quality are clear for providers, educators and authorised officers.
Catharine will discuss the assessment and rating visit and how authorised officers will use 'observe, discuss and sight' methods to collect evidence of all three exceeding themes in order to rate a standard as Exceeding NQS. The approach relies on a shared understanding of what each theme means
Cost: $25
For tickets and registration, go to: Eventbrite.com.au/Understanding exceeding practice
---
An evening with Catharine Hydon
6:00 PM – 8:30 PM. June 10, 2019
Lady Gowrie Brisbane
Making meaning: the practice of ethical curriculum decision making
On any given day educators make hundreds of curriculum decisions. From where children put their belongings to the equipment and resources on offer, educators decide to take actions that support the program with the broad aim of fostering children's learning. But how do we know if these decisions are meaningful?
This session will explore the 'messy complexity' of principled curriculum decision making and how educators can collaborate to offer children a meaningful and ethical curriculum that helps us all to live well.
Cost: $77 (incl. GST)
To register follow this link Lady Gowrie Qld - An evening with Catharine Hydon
---
Training Our Future
8:30AM September 6th, 2019
Sandringham Yacht Club
Presented jointly by Hydon Consulting and Early Childhood Hub, this one day VET early childhood trainers conference is designed to build connections with colleagues, reflect on contemporary early childhood pedagogy and strengthen training for the early childhood sector.
Cost: $275 (Incl. GST and ticket fees)
For tickets, go to: eventbrite.com.au/e/training-our-future-tickets-60339026653
For further information, contact admin@hydonconsulting.com or call Darryl on 0402 11 7326.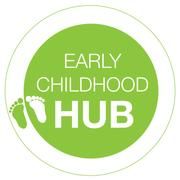 ---
Ethics in Action Workshop, Engaging with the ECA Code of Ethics.
4th July, Tamworth, NSW
24th October, Merimbula, NSW
Informed by ECA's Code of Ethics and referencing ECA's recent publication, Ethics in Action: A practical guide to implementing the ECA Code of Ethics, these workshops will explore the ethical dimensions of our work and strengthen our capacity to make more effective and respectful decisions. Using the guide to support our professional thinking, participants will be invited to practice the art of ethical decision-making, and work together to reinforce approaches that enhance the rights and wellbeing of children, families, our colleagues and the community.
Cost: $148.50 (Incl. GST)
For tickets and registration, go to Early Childhood Australia - Ethics in Action

Note. This workshop will contribute 3 hours of NSW Education Standards Authority (NESA) PD.
---